Lifeforce Proactive Health Centre Reviews
Looking to visit us for the first time?
Read our reviews on RateMD, Facebook, Google, and Yelp! to hear what our patients have to say.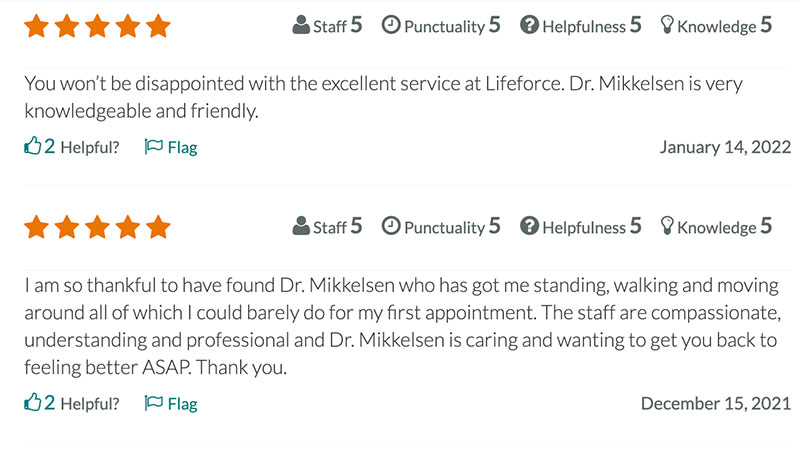 ---
I Felt Very Reassuring
What I appreciated the most was how easy it was to book each follow-up appointment, and how quickly I was able to see Dr. Mikkelsen (4 times within a 6-day span). I felt very reassuring to know my health was being made a priority, and that they were monitoring my progression and making adjustments along the way. Very pleased with the process they have in place. Also, every staff member was polite, caring, respectful, courteous, welcoming, and accommodating.
-Aaron C.

---