Meet Dr. Kenneth H. Mikkelsen, Clinic Director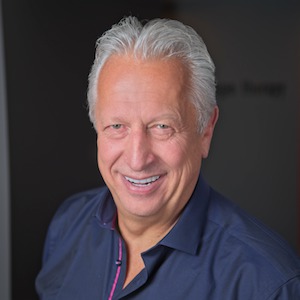 Dr. Mikkelsen has been the Clinic Director of Lifeforce Proactive Health Centre for almost four decades, providing a state-of-the-art, proactive health and wellness approach for Langley community members. His focus is on treatment excellence through a multi-disciplinary approach that includes cutting-edge chiropractic care and modern therapeutic modalities.
Specialty: Sport Chiropractic
Dr. Mikkelsen has been the team chiropractor for Canada's National Swim Team since 1986. He was also the team chiropractic specialist for the Canadian Men's Downhill Ski Team during the '90-'91 seasons of the World Cup circuit.
He's provided valuable guidance to various professional athletes regarding injury prevention and enhanced athletic performance at over 100 national and international competitions. These competitions have included the Pan Pacific Games, Commonwealth Games, World Aquatic Championships, and the last seven Olympic summer games.
Dr. Mikkelsen is also currently a member of the Integrated Support Team (IST) for the Pacific Sport at the High Performance National Training Centre. The IST is located at the University of British Columbia.
SPORTS CHIROPRACTIC CARE »

Prestigious Affiliations in the
World of Athletic Competition
In addition to holding memberships in numerous professional associations, Dr. Mikkelsen has also been honored with these additional worldwide competitive sport affiliations:
World Championships (1997 – 2011)
Sweden, Australia, Hong Kong, Fukuoka, Moscow, Barcelona, Brazil, Rome, Shanghai
Olympic Trials and Games (1988 – 2012)
Seoul, Barcelona, Atlanta, Sydney, Athens, Beijing, London
Commonwealth Games (1998 – 2002)
Malaysia, Montreal
Pan Pacific Games (1987 – 1999)
Brisbane, Australia and Fukuoka, Japan
Mira Nostra (1998 – 2001)
Monte Carlo, Barcelona, Rome and Canet, France
Dr. Mikkelsen was also involved with the World Student Games in Bangkok in 2007 and the World Cup team in 1992, lending his expertise in Germany, Italy, France and England.
Awards
Over the course of his decades-long career, Dr. Mikkelsen has been the recipient of many awards:
2007
The Greater Langley Chamber of Commerce awarded Dr. Mikkelsen with the Business Excellence Award. This honor was bestowed upon him in recognition of his outstanding contribution to the community through innovation, growth and effective human resource management.
2015
The Canadian Chiropractic Association presented him with the prestigious Life Member Award at a gala dinner and awards ceremony. This honor was given to Dr. Mikkelsen in recognition of his lifetime service to the profession, the ongoing development of chiropractic, and his continuous efforts to advance the success of the chiropractic profession.
2016
Dr. Mikkelsen was presented with this award in recognition of his 30 years of outstanding service to Swimming Canada's National Team programs. Dr. Mikkelsen has been the team chiropractor at the last 7 Olympic games.
2019
Inducted to BC Sports Hall of Fame
We have the tools, experience and expertise to help you on your journey of healing brilliantly. Our chiropractic care center features late hours, same-day appointments and welcomes walk-ins. Contact us today for a convenient booking!

Dr Kenneth Mikkelsen | (604) 530-6227