Meet Dr. Robert D. Holden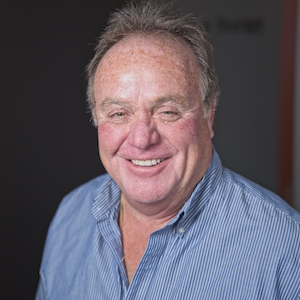 Toronto, Ontario native Dr. Holden has been a practicing chiropractor for over four decades; he's helped so many in his community to experience vibrant health and wellness. His primary mission is to help people from all walks of life participate in a lifestyle that embraces good choices – ones that lead to vitality and optimal function.
Education, Experience and Associations
In 1975, Dr. Holden received his Doctor of Chiropractic degree from Canadian Memorial Chiropractic College in Toronto. Since that time, he's experienced practice success in both associateship and solo practitioner positions. From 1983 to 2001, he was the director of his own clinic in Mississauga, Ontario. His chiropractic care center focused on those with athletic aspirations and included everyone from weekend warriors to elite sports competitors.
Dr. Holden's professional associations include the following:
BC College of Chiropractors (2003-present)
BC Chiropractic Association (2003-present)
Canadian Chiropractic Association (1975-present)
CMCC Governor's Club (1983-present)
Canadian Chiropractic Protective Association (1985-present)
A Love of Sports Chiropractic
Over the years, Dr. Holden has worked with many minor and recreational sports programs in the areas of hockey, softball, baseball, tennis, golf and long-distance running. He's also developed work safety programs in helping to achieve ergonomic excellence for local businesses. Some of these included Bell Canada, Revlon and Four Points hotels. Dr. Holden is also an accomplished speaker, and available for workshops on optimal health and athletic performance.
CHIROPRACTIC CARE »
Living an Active, Fulfilling Life
Dr. Holden resides in White Rock with his family. An avid athlete, he used to play and coach adult hockey; he also was active in numerous other sports over the decades. These include football, tennis, squash and volleyball. Dr. Holden has developed an understanding of the biomechanics of each of these sports which has contributed to the knowledge of injury and correction of injured tissue.
In his spare time, Dr. Holden enjoys getting in rounds of golf and is a member of the Semiahmoo Golf & Country Club. From his backpacking days in Europe, North Africa and Asia to his more recent visits to Australia, New Zealand, Eastern Mediterranean, Southern Africa, Southeast Asia and Europe, Dr. Holden truly has a sense of wanderlust. In total, he has visited about 47 countries worldwide.
Book an Appointment!
You can find Dr. Holden in the office on Tuesdays, Thursdays and Saturday mornings. We encourage you to take advantage of his vast experience in taking good care of those he serves. He offers both manual and instrument-assisted adjustments and is trained in LaserCare Therapy. Contact us today; we accept same-day appointments!

Dr Robert Holden | (604) 530-6227