Dave Wolynec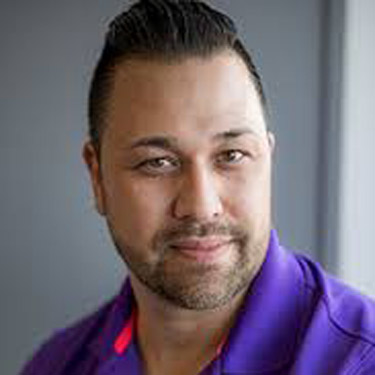 Registered Massage Therapist
I transferred from Simon Fraser University's Kinesiology program in 1992.
I then enrolled into a Massage Therapy Program WCCMT where I could incorporate my extensive martial arts background and education in exercise which I combine with massage therapy to effectively treat injuries. I am a Registered Massage Therapist and have been practicing Therapeutic Massage for the 20 plus years.
My current interests focus on sports injury, motor vehicle accident injuries, return to work rehabilitation programs, orthopedic and neurological injuries and Concussion injuries. I strongly believe in using a wellness model of therapy which includes integrated therapies, manual therapies, and exercise which leads to a positive and quick outcome to rehabilitation. I use many different techniques in my practice combined with my knowledge of exercise when treating one's injuries.
Staying current in my profession is very important to me. I've added many skills since graduating from the West Coast College of Massage Therapy in 1995. My philosophy is a "whole person approach". This approach to wellness means looking for underlying causes of any disturbance or disruption (which may or may not be causing symptoms at the time) and make whatever interventions and lifestyle adjustments that would optimize the conditions for normal function. Using this unique approach, I am able to help you to accelerate and/or maintain your journey to good health. I am happily married to my beautiful wife, Stefanie and I am blessed with two wonderful children, Taylor and Roman. My whole family has benefited from my wellness approach to life. I believe in a lead by example approach to health.

Dave Wolynec Langley | (604) 530-6227