Meet Dr. Dusten Dalanyi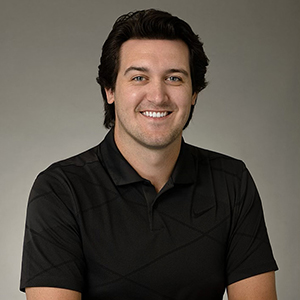 Dr. Dusten Dalanyi completed his undergraduate education at the University of Windsor in Ontario; where he attained a Bachelor of Human Kinetics degree (Honours Kinesiology – Movement Science), with a minor in Psychology in 2019. Upon completing his undergraduate degree, Dr. Dalanyi went on to attend Logan University in Missouri, USA and graduated as a Doctor of Chiropractic with cum laude in 2023.
Dr. Dalanyi is certified in Titleist Performance Institution (TPI),
Active Release Technique (ART), and Selective Functional Movement Assessment (SFMA). He utilizes these techniques along with Diversified Spinal Manipulative Therapy (SMT), and sport rehabilitation in his treatment approach.
Dr. Dalanyi grew up playing several sports, and like many others; found success through chiropractic care for his sport related injuries. This inspired him to pursue a career in chiropractic, as a way of helping others who may share a similar experience.
In his spare time, Dr. Dalanyi enjoys staying active and can often be found playing a round of golf. His hobbies also include hiking new trails, indoor and beach volleyball, biking, and travelling.
Dr. Dalanyi is looking forward to joining the team at Lifeforce Proactive Health Centre and be of service to the community, by helping individuals find relief through chiropractic care.
Dr. Dalanyi is authorized to practice in British Columbia and is under good standing with the Canadian Chiropractic Association (CCA), the British Columbia Chiropractic Association (BCCA), and the College of Chiropractors of British Columbia (CCBC).

Dr. Dusten Dalanyi | (604) 530-6227