Covid-19 Message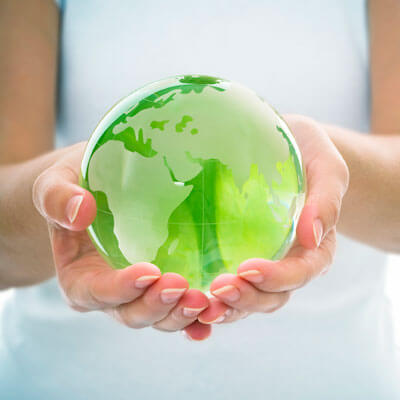 CHIROPRACTIC – RMT – LASERCARE – ORTHOTICS
Plan for Return to Clinical Practice in Respect of Covid-19
This plan was developed with the goal of reducing the risk of exposure to the virus that causes Covid-19 for both Patients, Staff and the Practitioners within our clinical setting.
Here, we identify the actions that our Team at Lifeforce Proactive Health Centre and all attending Patients jointly commits to, in order to undertake safe clinical services at Lifeforce Proactive.
The overall aim of these protocols is to reduce potential coronavirus transmission by:
Required ongoing self-assessment for signs of Covid-19 related illness in both the Patients, Staff and Practitioners
Reducing all physical, non-treatment related interactions amongst all people within the practice environment
Hand hygiene requirements
Enhanced cleaning protocols
Appropriate use of personal protective equipment (PPE)
Meeting professional obligations, particularly related to informed consent and liability insurance
Self-Assessment for Symptoms of Covid-19: For Patients, Staff and Practitioners:
Patients will be informed about their responsibilities at the time of booking and these protocols will be part of a Covid-19 specific consent form for signature at their appointment.
Patients will receive a Covid-19 self-assessment health check list accompanying your reminder and or confirmation appointment email.
Covid-19 Symptoms may range from mild to severe. Patients are required to reschedule appointments if they experience what they determine to be feeling un well on the day of their appointment. They will not be charged a late cancellation fee if they cancel due to illness
As a part of this consent form, patients will acknowledge to understanding that while we've taken all possible measures to minimize risk of viral transmission, the nature of Treatment means that physical distancing is not possible in the treatment room.
Patients are required to wear a mask when entering the clinic. We ask that patients supply their own mask if possible, but if the patient does not have a mask a single-use mask may be provided if requested.
Upon arrival patients will be requested to complete a COVID-19 Health Screening Questionnaire and sign the form confirming that they have done a pre-screening and have no signs of Covid-19
The treatment will be rescheduled if the patient does not meet the pre-screening criteria upon physical presentation at the clinic.
Reception Area / Entry into Clinic Space
Only 3 patients are permitted in the reception waiting room at any given time. Patients must arrive unaccompanied. If elderly or a minor please inform reception at booking that assistance may be required and we will do our best to accommodate.
The Practitioner is the only other person who will be in the treatment space throughout the duration of the Patient's appointment.
The Practitioner and the Patient will both maintain a space of 2 meters (6 feet) distance between each other in all clinic areas outside the treatment room.
Appointment times are staggered to reduce the potential of Patients crossing paths, and to allow for time in-between appointments for enhanced cleaning.
Patients are asked to arrive no earlier than 5 min. to account for washing of hands and payment so that the appointment can start on time.
Patients are asked to either wait outside the clinic office making sure to social distance from others also in line, or in the reception area (to a max of 3 people), until the Practitioner invites them into the treatment room.
Within the Treatment Room
It is not possible to maintain physical distancing while in the treatment room.
Patients will be asked to place all personal belongings on the chair, which will be sanitized between patients.
Restroom for Patient Use
The restroom has been equipped with soap dispenser and paper towels and proper handwashing guidelines.
Soap and fresh paper towels for drying will be available at all times
Reception Area / Entry into Clinic Space
Immediately upon entering the clinic space the patient must either:
Go directly to the handwashing sink without touching anything inside the clinic and wash their hands with soap and water for at least 20 seconds and then dry thoroughly, or
Be given hand sanitizer upon entering the office space
The Practitioner will wash hands thoroughly for at least 20 seconds between patients, before and after disinfecting spaces, before donning or doffing other PPE like facemasks or shields.
Hand washing protocols will be posted visibly in the reception area and at sinks.
Payment occurs in the reception area. Cashless methods of payment is preferred at this time. The POS machine will be sanitized between each patient. We are requesting Payment upon entry to the clinic to minimize reception contact and optimize Patient flow.
Receipts will be emailed, not printed.
In the Treatment Room
Tissue is available inside the treatment room that the patient may use as a barrier when opening the door.
Hand sanitizer is available within the treatment room; patients will be asked to wash or sanitize their hands after the treatment.
The door and doorknobs will be disinfected between each patient.
Avoid Face Touching
Tissue will be available throughout the clinic: in the reception area, treatment room and washroom.
Enhanced Cleaning
Additional time has been scheduled between patients to allow for disinfecting of the treatment rooms.
Common areas will be cleaned and disinfected at least twice a day, including the restroom.
All high touch surfaces will be cleaned and disinfected between patients.
High touch surfaces include (but are not limited to): Light switches, door knobs, POS machine, electronic devices, table surfaces, chairs, stools, etc.
A Cleaning and Disinfectant for Clinic Setting Poster will be on Display in the reception area, patient restroom and treatment room.
All linens, including blankets and pillow cases are single use only and will be laundered using high heat and detergent between each use.
Personal Protective Equipment (PPE)
Practitioners are equipped with masks and safety glasses and may choose to wear them if deemed appropriate. Patients may also request that their Practitioner wear these items during treatment.
Professional Obligations
Informed Consent
In the current environment of Covid-19 risk, informed consent requires that the patient be informed and understands that:
Treatment involves some risk of Covid-19 transmission;
The Practitioner is following protocol to help reduce or mitigate risk where possible, but that risk cannot be reduced to zero;
The Patient consents to the treatment despite some risk;
The Practitioner will document the patient's consent in advance and at every treatment.
Thank you
Dr. Kenneth H. Mikkelsen, Dr. Robert Holden, Dr. Anika Eppich, Lasercare, RMT's
---
Lifeforce Proactive Health Centre | (604) 530-6227